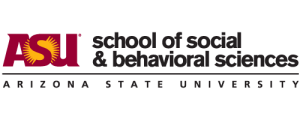 We are a research lab at ASU West dedicated to the understanding of basic cognitive processes through a variety of methods and techniques, with the explicit goal of extending this knowledge to real-world problems.  
An overarching theme in what we do is the examination of complex cognitive processes as they are revealed in the continuous processes of movement and language, both within individuals and across people. This line of research is currently being pursued in a number of ways, including the analysis of reaching movements during decision tasks, to interpersonal coordination dynamics in communicative contexts (with a focus on "micro-behaviors" and speech). Recent applications of this work include: deception and cheating, prediction during cognitive processing, negotiation and persuasion, and perspective-taking.
In being serious about interdisciplinary research, and eager to explore new methodologies, there really are no areas that are off-limits. If it brings us closer to understanding the mysteries of the mind, as embedded in a social world, then bring it on!  Please go to the Projects page to learn more, and also check out the latest Pubs. Also, please stop by my lab's open to the public Facebook PAGE where we post things that interest us in the world of science.
The lab, run by Dr. Nicholas Duran, is currently accepting applications from undergraduate research assistants and masters students who might be interested in learning more what we're doing. Go to the Get Involved page to sign up.