Want to be on this page?
Please go to the Get Involved page for more information!
---
Nick Duran (Lab Director)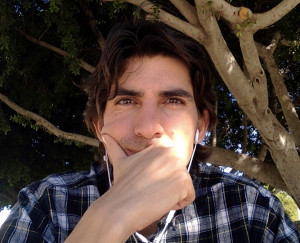 I'm currently an assistant professor in the Social and Behavioral Sciences division of the New College of Interdisciplinary Arts and Sciences at Arizona State University (ASU). I hold a Ph.D. in Cognitive Psychology from the University of Memphis (NSF Graduate Fellow) and spent some time as a postdoc as the University of California, Merced (Cognitive and Information Sciences Department). At UC Merced I was a National Science Foundation Postdoctoral Research Fellow and a research affiliate at the University College London. Fun. Download CV HERE and to check out my official ASU Directory page, click HERE.
Current Graduate Students
Jade Yonehiro
John Hart
Former Graduate Students (Thesis Chair)
Chelsea Johnson, PhD student ASU (Human Systems Engineering)
Xiaochen Sun; Industry Position
J.P. Gonzales; PhD student at Miami University
Josh Maxwell; PhD student at University of New Mexico
Stacie Lafko; PhD student ASU (Human Systems Engineering)
Faculty and Postdoctoral Collaborators (Past and Present)
Rick Dale
Riccardo Fusaroli
Scott Crossley
Sidney D'Mello
Moreno Coco
Danielle McNamara
Daniel Richardson
Ashley Randall
Stephen Nicholson
Alexandra Paxton
Alexia Galati
Stephanie Borrie
Chris Street
Roger Kreuz
Chris Kello
Art Graesser